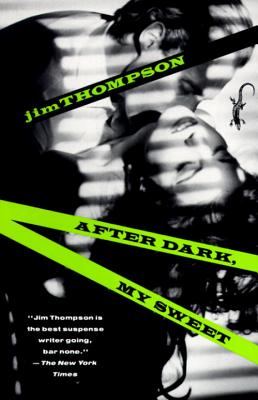 After Dark, My Sweet (Paperback)
Vintage Crime/Black Lizard, 9780679732471, 144pp.
Publication Date: August 11, 1990
Description
William Collins is very handsome, very polite, and very friendly. He is also dangerous when aroused. Now Collins, a one-time boxer with a lethal "accident" in his past, has broken out of his fourth mental institution and met up with an affable con man and a highly arousing woman, whose plans for him include kidnapping, murder, and much, much worse.
About the Author
(1906 - 1977) James Meyers Thompson was born in Anadarko, Oklahoma. He began writing fiction at a very young age, selling his first story to True Detective when he was only fourteen. Thompson eventually wrote twenty-nine novels, all but three of which were published as paperback originals. Thompson also wrote two screenplays (for the Stanley Kubrick films "The Killing" and "Paths of Glory"). An outstanding crime writer, the world of his fiction is rife with violence and corruption. In examining the underbelly of human experience and American society in particular, Thompson's work at its best is both philosophical and experimental. Several of his novels have been filmed by American and French directors, resulting in classic noir including The Killer Inside Me (1952), After Dark My Sweet (1955), and The Grifters (1963).
Advertisement