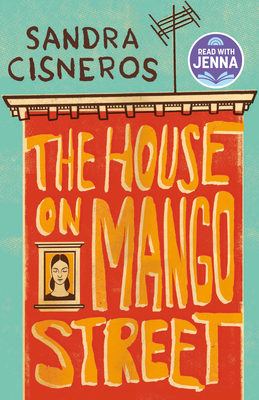 The House on Mango Street (Vintage Contemporaries) (Paperback)
Vintage, 9780679734772, 144pp.
Publication Date: April 3, 1991
* Individual store prices may vary.
Description
The best-selling coming-of-age classic, acclaimed by critics, beloved by readers of all ages, taught in schools and universities alike, and translated around the world.

The House on Mango Street is the remarkable story of Esperanza Cordero, a young Latina girl growing up in Chicago, inventing for herself who and what she will become. Told in a series of vignettes—sometimes heartbreaking, sometimes deeply joyous—Sandra Cisneros' masterpiece is a classic story of childhood and self-discovery. Few other books in our time have touched so many readers.
About the Author
Sandra Cisneros was born in Chicago in 1954. Internationally acclaimed for her poetry and fiction, which has been translated into more than twenty languages, she has been the recipient of numerous awards, including the Lannan Literary Award, the American Book Award, and the Thomas Wolfe Prize, and of fellowships from the National Endowment for the Arts and the MacArthur Foundation. Cisneros is the author of two novels, The House on Mango Street and Caramelo; a collection of short stories, Woman Hollering Creek; two books of poetry, My Wicked Wicked Ways and Loose Woman; a children's book, Hairs/Pelitos; a selected anthology of her own work, Vintage Cisneros; Have You Seen Marie?, a fable for adults illustrated by Ester Hernández; and the "jigsaw autobiography" A House of My Own. She is the founder of the Macondo Foundation, an association of writers united to serve underserved communities. Find her online at www.sandracisneros.com.
Praise For The House on Mango Street (Vintage Contemporaries)…
"A classic. . . . This little book has made a great space for itself on the shelf of American literature." —Julia Alvarez
 
"Afortunado! Lucky! Lucky the generation who grew up with Esperanza and The House on Mango Street. And lucky future readers. This funny, beautiful book will always be with us." —Maxine Hong Kingston 
 
"Cisneros draws on her rich [Latino] heritage . . . and seduces with precise, spare prose, creat[ing] unforgettable characters we want to lift off the page. She is not only a gifted writer, but an absolutely essential one." —Bebe Moore Campbell, The New York Times Book Review
 
"Marvelous . . . spare yet luminous. The subtle power of Cisneros's storytelling is evident. She communicates all the rapture and rage of growing up in a modern world." —San Francisco Cronicle
 
"A deeply moving novel...delightful and poignant. . . . Like the best of poetry, it opens the windows of the heart without a wasted word." —Miami Herald
 
"Sandra Cisneros is one of the most brillant of today's young writers. Her work is sensitive, alert, nuanceful . . . rich with music and picture." —Gwendolyn Books