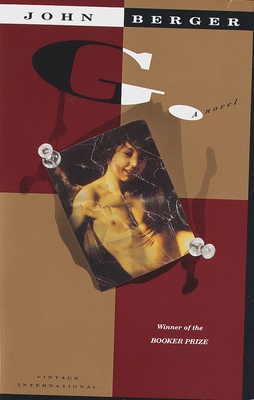 G. (Paperback)
Vintage, 9780679736547, 336pp.
Publication Date: January 8, 1992
Description
In this luminous novel -- winner of Britain's prestigious Booker Prize -- John Berger relates the story of "G.," a young man forging an energetic sexual career in Europe during the early years of this century. With profound compassion, Berger explores the hearts and minds of both men and women, and what happens during sex, to reveal the conditions of the Don Juan's success: his essential loneliness, the quiet cumulation in each of his sexual experiences of all of those that precede it, the tenderness that infuses even the briefest of his encounters, and the way women experience their own extraordinariness through their moments with him. All of this Berger sets against the turbulent backdrop of Garibaldi and the failed revolution of Milanese workers in 1898, the Boer War, and the first flight across the Alps, making G. a brilliant novel about the search for intimacy in history's private moments.
About the Author
John Berger was born in London in 1926. He is well known for his novels and stories as well as for his works of nonfiction, including several volumes of art criticism. His first novel, A Painter of Our Time, was published in 1958, and since then his books have included Ways of Seeing, the fiction trilogy Into Their Labours, and the novel G., which won the Booker Prize in 1972. In 1962 he left Britain permanently and moved to a small village in the French Alps. He died in 2017.
Praise For G.…
"Fascinating...an extraordinary mixture of historical detail and sexual meditation...G. belongs in the tradition of George Eliot, Tolstoy, D. H. Lawrence and Norman Mailer." -- The New York Times
Advertisement