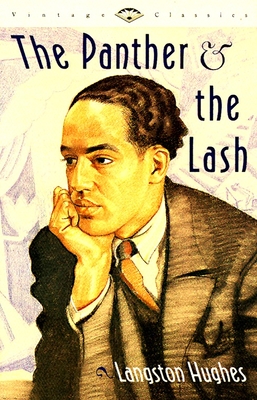 The Panther & the Lash (Vintage Classics) (Paperback)
Vintage, 9780679736592, 128pp.
Publication Date: February 4, 1992
Other Editions of This Title:
Prebound (2/1/1992)
* Individual store prices may vary.
Description
From the publication of his first book in 1926, Langston Hughes was America's acknowledged poet of color, the first to commemorate the experience--and suffering--of African-Americans in a voice that no reader, black or white, could fail to hear.  In this, his last collection of verse, Hughes's voice is more pointed than ever before, as he explicitly addresses the racial politics of the sixties in such pieces as "Prime," "Motto," "Dream Deferred," "Frederick Douglas: 1817-1895," "Still Here," "Birmingham Sunday." " History," "Slave," "Warning," and "Daybreak in Alabama." Sometimes Ironic, sometimes bitter, always powerful, the poems in The Panther and the Lash are the last testament of a great American writer who grappled fearlessly and artfully with the most compelling issues of his time.
About the Author
Langston Hughes was born in Joplin, Missouri, in 1902.  After graduation from high school, he spent a year in Mexico with his father, then a year studying at Columbia University.  His first poem in a nationally known magazine was "The Negro Speaks of Rivers," which appeared in Crisis in 1921.  In 1925, he was awarded the First Prize for Poetry of the magazine Opportunity, the winning poem being "The Weary Blues," which gave its title to his first book of poems, published in 1926.  As a result of his poetry, Mr. Hughes received a scholarship at Lincoln University in Pennsylvania, where he won his B.A. in 1929.  In 1943, he was awarded an honorary Litt.D. by his alma mater; he has also been awarded a Guggenheim Fellowship (1935), a Rosenwald Fellowship (1940), and an American Academy of Arts and Letters Grant (1947).  From 1926 until his death in 1967, Langston Hughes devoted his time to writing and lecturing.  He wrote poetry, short stories, autobiography, song lyrics, essays, humor, and plays.  A cross section of his work was published in 1958 as The Langston Hughes Reader.