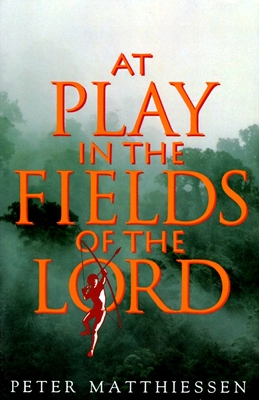 At Play in the Fields of the Lord (Paperback)
Vintage, 9780679737414, 384pp.
Publication Date: December 3, 1991
Description
In a malarial outpost in the South American rain forest, two misplaced gringos converge and clash in this novel from the National Book Award-winning author. Martin Quarrier has come to convert the elusive Niaruna Indians to his brand of Christianity. Lewis Moon, a stateless mercenary who is himself part Indian, has come to kill them on the behalf of the localcomandante. Out of this struggle Peter Matthiessen creates an electrifying moral thriller adapted into a movie starring John Lithgow, Kathy Bates, and Tom Waits. A novel of Conradian richness, At Play in the Fields of the Lordexplores both the varieties of spiritual experience and the politics of cultural genocide.
About the Author
Peter Matthiessen was born in New York City in 1927 and had already begun his writing career by the time he graduated from Yale University in 1950. The following year, he was a founder ofThe Paris Review. His works of fiction include Shadow Country, which won the National Book Award, At Play in the Fields of the Lord, The Watson Trilogy (Killing Mister Watson, Lost Man's River, andBone by Bone), andFar Tortuga. Matthiessen's parallel career as a naturalist and explorer has resulted in numerous widely acclaimed books of nonfiction, among themThe Tree Where Man Was Born, which was nominated for the National Book Award, andThe Snow Leopard, which won it. He died in 2014."
Advertisement