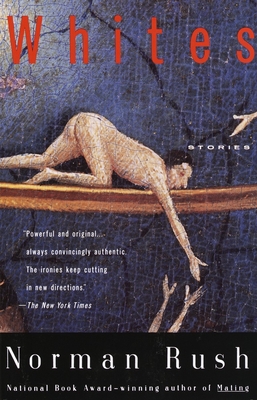 Whites (Vintage International) (Paperback)
Vintage, 9780679738169, 160pp.
Publication Date: September 1, 1992
* Individual store prices may vary.
Description
Whether they are Americans, Brits, or a stubborn and suicidally moral Dutchman, Norman Rush's whites are not sure why they are in Botswana. Their uncertainty makes them do odd things. Driven half-mad by the barking of his neighbor's dogs, Carl dips timidly into native witchcraft—only to jump back out at the worst possible moment. Ione briskly pursues a career as a "seducer" ("A seductress was merely someone who was seductive and who might or might not be awarded a victory. But a seducer was a professional"), while her dentist husband fends off the generous advances of an African cook. Funny, sad, and deeply knowing, polished throughout to a diamond glitter, Whites is a magnificent collection of stories.
About the Author
Norman Rush is the author of four works of fiction: Whites, a collection of stories, and three novels, Subtle Bodies, Mating, and Mortals. His stories have appeared in The New Yorker, The Paris Review, and Best American Short Stories. Mating was the recipient of the National Book Award. Rush and his wife live in Rockland County, New York.