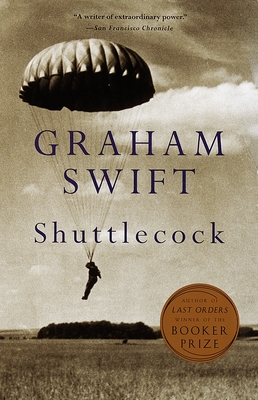 Shuttlecock (Vintage International) (Paperback)
Vintage, 9780679739333, 224pp.
Publication Date: March 3, 1992
* Individual store prices may vary.
Description
Prentis, the narrator of this nightmarish novel, catalogs "dead crimes" for a branch of the London Police Department and suspects that he is going crazy. His files keep vanishing. His boss subjects him to cryptic taunts. His family despises him. And as Prentis desperately tries to hold on to the scraps of his sanity, he uncovers a conspiracy of blackmail and betrayal that extends from his department and into the buried past of his father, a war hero code-named "Shuttlecock"--and, lately, a resident of a hospital for the insane.
About the Author
Graham Swift was born in 1949 in London, where he still lives and works. He is the author of six novels, including the acclaimed Waterland, which was shortlisted for the Booker Prize and won the Guardian Fiction Award. His most recent novel, Last Orders, won the 1996 Booker Prize and was an international bestseller. Graham Swift's work has been translated into more than twenty languages.
Praise For Shuttlecock (Vintage International)…
"An astonishing study of forms of guilt, laced with a thread of detection--and outrageous humor." -The Sunday Times (London)

"A world that is half Kafka, half Orwell--joined on a cord of elegant, tough, swift writing." -San Francisco Examiner