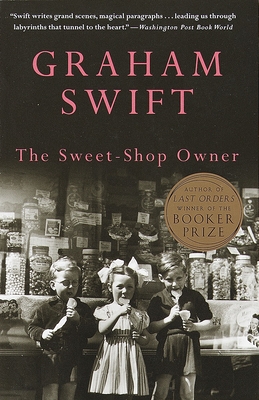 The Sweet-Shop Owner (Paperback)
Vintage Books USA, 9780679739807, 222pp.
Publication Date: March 2, 1993
Description
The Sweet-Shop Owner is set during a single June day in the life of an outwardly unremarkable man whose inner world proves to be exceptionally resonant. As he tends to his customers, Willy Chapman, the sweet-shop owner, confronts the specters of his beautiful and distant wife and his clever, angry daughter, the history through which he has passed, and the great, unrequited passion that has tormented him for forty years.
About the Author
Graham Swift was born in 1949 and is the author of ten novels, three collections of short stories, and Making an Elephant, a book of essays, portraits, poetry, and reflections on his life in writing. With Waterland, he won the Guardian Fiction Award, and with Last Orders the Booker Prize. Both novels have since been made into films. His work has been translated into more than 30 languages.
Advertisement