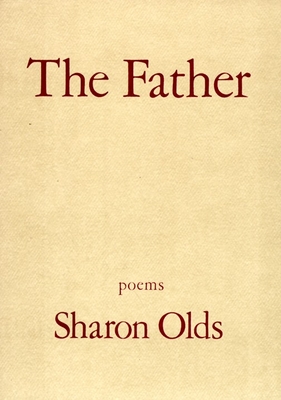 The Father
Poems
Paperback

* Individual store prices may vary.
Description
The Father is a sequence of poems, a daughter's vision of a father's illness and death. It chronicles these events in a connected narrative, from the onset of the illness to reflections in the years after the death. The book is, most of all, a series of acts of understanding. The poems are impelled by a passion to know, and a freedom to follow wherever the truth may lead. The book goes into area of feeling and experience rarely entered in poetry.

The ebullient language, the startling, far-reaching images, the sense of extraordinary connectedness seize us immediately. Sharon Olds transforms a harsh reality with truthfulness, with beauty, with humor—and without bitterness.

The deep pain in The Father arises from a death, and from understanding a life. But there is joy as well. In the end, we discover we have been reading not a grim accounting but an inspiriting tragedy, transcending the personal. The radiance and daring that have always distinguished Sharon Old's work find here their most powerful expression.
Knopf, 9780679740025, 96pp.
Publication Date: April 21, 1992
About the Author
Sharon Olds was born in 1942, in San Francisco, and educated at Stanford University and Columbia University. Her first book of poems, Satan Says (1980), received the inaugural San Francisco Poetry Center Award. Her second, The Dead and the Living, was both the Lamont Poetry Selection for 1983 and winner of the National Book Critics Circle Award. She teaches poetry workshops in the Graduate Creative Writing Program at New York University and in the N.Y.U. workshop program at Goldwater Hospital on Roosevelt Island in New York. More recently she was awarded the Walt Whitman Citation for Merit by the New York State Writers Institute of the State University of New York. The citation officially invested her with the title of New York State Poet for 1998-2000.