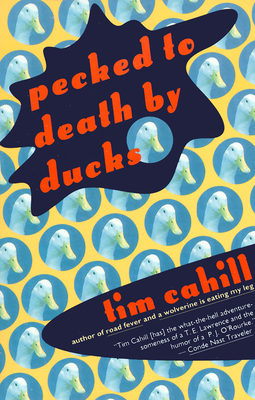 Pecked to Death by Ducks (Paperback)
Vintage, 9780679749295, 400pp.
Publication Date: February 1, 1994
Description
In his latest tour of the earth's remote, exotic, and dismal places, the author of Road Fever and A Wolverine Is Eating My Leg sleeps with a grizzly bear, witnesses demonic possession in Bali, and survives a run-in with something called the Throne of Doom in Guatemala. Vivid and outrageously funny.
About the Author
Tim Cahill is the author of nine books, including A Wolverine Is Eating My Leg, Jaguars Ripped My Flesh, and Pass the Butterworms. He is an editor at large for Outside magazine, and his work appears in National Geographic Adventure, The New York Times Book Review, and other national publications. He lives in Montana.
Advertisement