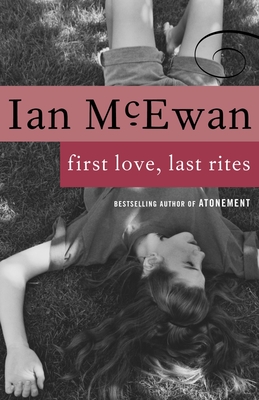 First Love, Last Rites: Stories (Paperback)
Stories
Anchor Books, 9780679750192, 176pp.
Publication Date: January 13, 1994
Description
Ian McEwan's Somerset Maugham Award-winning collection First Love, Last Rites brought him instant recognition as one of the most influential voices writing in England today. Taut, brooding, and densely atmospheric, these stories show us the ways in which murder can arise out of boredom, perversity can result from adolescent curiosity, and sheer evil might be the solution to unbearable loneliness. These tales are as horrifying as anything written by Clive Barker or Stephen King, but they are crafted with a lyricism and intensity that compel us to confront our secret kinship with the horrifying.
About the Author
Ian McEwan is the bestselling author of more than ten books, including the novels The Comfort of Strangers and Black Dogs, both shortlisted for the Booker Prize, Amsterdam, winner of the Booker Prize, and The Child in Time, winner of the Whitbread Award, as well as the story collections First Love, Last Rites, winner of the Somerset Maugham Award, and In Between the Sheets. He has also written screenplays, plays, television scripts, a children's book, and the libretto for an oratorio. He lives in London.
Praise For First Love, Last Rites: Stories…
"McEwan [has] a powerful talent that is both weird and wonderful." --Boston Sunday Globe

"Ian McEwan's fictional world combin[es] the bleak, dreamlike quality of de Chirico's city-scapes with the strange eroticism of canvases by Balthus. Menace lies crouched between the lines of his neat, angular prose, and weird, grisly things occur in his books with nearly casual aplomb." --The New York Times

"McEwan is a splendid magician of fear." --Village Voice Literary Supplement
Advertisement