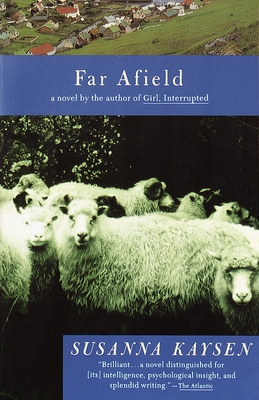 Far Afield (Paperback)
Vintage, 9780679753766, 352pp.
Publication Date: April 19, 1994
Description
Jonathan Brand, a graduate student in anthropology, has decided to do his fieldwork in the remote Faroe Islands in the North Atlantic. But, despite his Harvard training, he can barely understand, let alone "study," the culture he encounters. From his struggles with the local cuisine to his affair with the Danish woman the locals want him to marry, Jonathan is both repelled by and drawn into the Faroese way of life. Wry and insightful, Far Afield reveals reveals Susanna Kaysen's gifts of imagination, satire, and compassion.
About the Author
Susanna Kaysen is also the author of Girl, Interrupted and Asa, As I Knew Him. She lives in Cambridge, Massachusetts.
Praise For Far Afield…
"Brilliant . . . a novel distinguished for [its] intelligence, psychological insight, and splendid writing." --The Atlantic

"Enthralling . . . at times supernaturally beautiful.  A gritty, intellectual, emotionally complex and astute account of an outsider succumbing to the hidden charms of a remote and peculiar island community." --Cleveland Plain Dealer

"Kaysen softly moves the story forward, chronicling personal change with deft touches of insight and with detail of island life so rich that it seems she had spent a year there herself." --Chicago Sun-Times

"Witty, intelligent. . . . An inspired novel about the human condition and the nature of civilization.  One of the best novels . . . in some time." --Boston Magazine
Advertisement