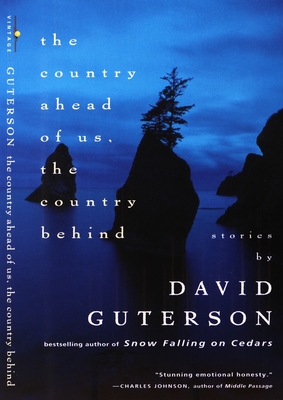 The Country Ahead of Us, the Country Behind (Paperback)
Vintage Books, 9780679767183, 164pp.
Publication Date: April 30, 1996
Description
Like his novel, Snow Falling On Cedars, for which he received the PEN/Faulkner Award, Guterson's beautifully observed and emotionally piercing short stories are set largely in the Pacific Northwest. In these vast landscapes, hunting, fishing, and sports are the givens of men's lives. With prose that stings like the scent of gunpowder, this is a collection of power.
About the Author
David Guterson is the author of a collection of short stories, The Country Ahead of Us, the Country Behind; Family Matters: Why Homeschooling Makes Sense; Snow Falling on Cedars, which won the 1995 PEN/Faulkner Award, the Pacific Northwest Bookseller Association Award, and was an international bestseller; and the national bestseller East of the Mountains.
Advertisement