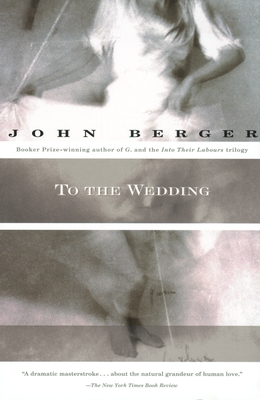 To the Wedding (Paperback)
Vintage, 9780679767770, 208pp.
Publication Date: March 19, 1996
Description
Booker Prize-winning author John Berger gives a novel both tragic and joyous, intelligent and erotic. In To the Wedding, a blind Greek peddler tells the story of the wedding between a fellow peddler and his bride in a remarkable series of vivid and telling vignettes. As the book cinematically moves from one character's perspective to another, events and characters move toward the convergence of the wedding--and a haunting dance of love and death.
About the Author
John Berger was born in London in 1926. He is well known for his novels and stories as well as for his works of nonfiction, including several volumes of art criticism. His first novel, A Painter of Our Time, was published in 1958, and since then his books have included Ways of Seeing, the fiction trilogy Into Their Labours, and the novel G., which won the Booker Prize in 1972. In 1962 he left Britain permanently, and lived in a small village in the French Alps. He died in 2017.
Advertisement