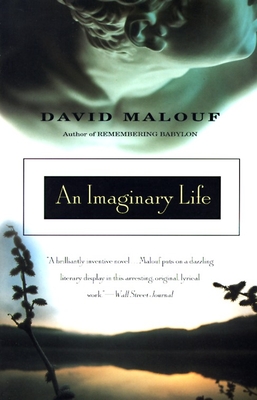 An Imaginary Life (Vintage International) (Paperback)
Vintage, 9780679767930, 156pp.
Publication Date: May 28, 1996
* Individual store prices may vary.
Description
In the first century A.D., Publius Ovidius Naso, the most urbane and irreverent poet of imperial Rome, was banished to a remote village on the edge of the Black Sea. From these sparse facts, Malouf has fashioned an audacious and supremely moving novel. Marooned on the edge of the known world, exiled from his native tongue, Ovid depends on the kindness of barbarians who impale their dead and converse with the spirit world.Then he becomes the guardian of a still more savage creature, a feral child who has grown up among deer. What ensues is a luminous encounter between civilization and nature, as enacted by a poet who once cataloged the treacheries of love and a boy who slowly learns how to give it.

"A work of unusual intelligence and imagination, full of surprising images and insights...One of those rare books you end up underlining and copying out into notebooks and reading out loud to friends."--The New York Times Book Review
About the Author
David Malouf is the author of ten novels and six volumes of poetry. His novel The Great World was awarded both the prestigious Commonwealth Prize and the Prix Femina Estranger. Remembering Babylon was short-listed for the Booker Prize. He lives in Sydney, Australia.