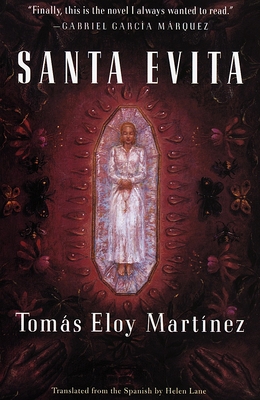 Santa Evita (Paperback)
Vintage Books, 9780679768142, 384pp.
Publication Date: July 29, 1997
Description
From one of Latin America's finest writers comes a mesmerizing novel about the legendary Eva Peron. Bigger than fiction, Eva Peron was the poor-trash girl who reinvented herself as a beauty, snared Argentina's dictator, reigned as uncrowned queen of the masses, and was struck down by cancer. When her desperate but foxy husband brings Europe's leading embalmer to Eva's deathbed to make her immortal, the fantastical comedy begins.
About the Author
Tomas Eloy Martinez was born in 1934 in Argentina. During the military dictatorship, he lived in exile in Venezuela where he wrote his first three books, all of which were republished in Argentina in 1983, in the first months of democracy. During a fellowship at the Woodrow Wilson International Center for International Scholars, Martinez wrote The Peron Novel, which was published in 1988.
Advertisement