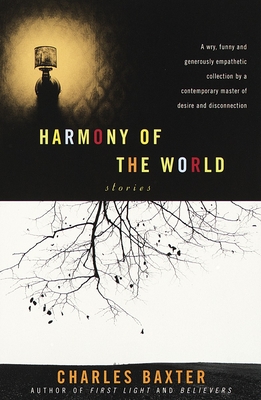 Harmony of the World (Paperback)
Stories (Vintage Contemporaries)
Vintage, 9780679776512, 160pp.
Publication Date: March 11, 1997
* Individual store prices may vary.
Description
In these ten stories, Charles Baxter shows his genius in making his characters' everyday sufferings--and occasional fragile joys--seem utterly unprecedented, even as he reminds us, gently and with a sly comic twist, that everything they feel is only the collateral damage of being human. Whether he is writing about the players in a rickety bisexual love triangle or a woman visiting her husband in a nursing home, probing the psychic mainspring of a grimly obsessive weight lifter or sifting through the layers of resentment, need, and pity in a friendship that has gone on a few decades too long, Baxter enchants us with the elegant balance of his prose and the unexpectedness of his insights. Long admired and now once more available in paperback, Harmony of the World is a masterpiece of lucidity and compassion.
About the Author
Charles Baxter is the author of the novels The Feast of Love (nominated for the National Book Award), The Soul Thief, Saul and Patsy, Shadow Play, and First Light, and the story collections Gryphon, Believers, A Relative Stranger, Through the Safety Net, and Harmony of the World.  The stories "Bravery" and "Charity," which appear in There's Something I Want You to Do, were included in Best American Short Stories. Baxter lives in Minneapolis and teaches at the University of Minnesota and in the MFA Program for Writers at Warren Wilson College.