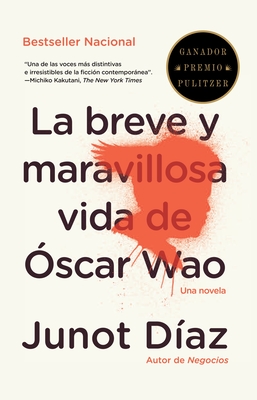 La breve y maravillosa vida de Óscar Wao / The Brief, Wondrous Life of Oscar Wao
Paperback

* Individual store prices may vary.
Other Editions of This Title:
Digital Audiobook (9/5/2007)
Digital Audiobook (2/28/2009)
Paperback (9/2/2008)
Hardcover (9/6/2007)
Prebound (1/1/2007)
Prebound (9/2/2008)
Fall '08/Winter '09 Reading Group List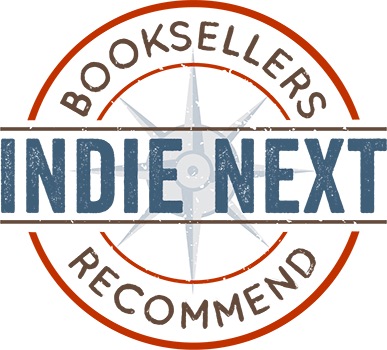 "Literary deejay Diaz spins magical realism, anime, Tolkien, and minority-literature-as-ethnography into a remix of the immigrant's tale from the hands of a master. This is the smartest, funniest, and sharpest novel of the year and confirms his virtuosic ability to communicate Dominican-American experience with vibrancy and honesty."
— LaTissia Mitchell, Shaman Drum Bookshop, Ann Arbor, MI
View the List
Description
Una crónica familiar que abarca tres generaciones y dos países, La breve y maravillosa vida de Oscar Wao cuenta la historia del gordiflón y solitario Oscar de León en su intento de convertirse en el J.R.R. Tolkien Dominicano y su desafortunada búsqueda del amor.

Pero Oscar sólo es la última víctima del fukú —una maldición que durante generaciones ha perseguido a su familia, condenándoles a vidas de tortura, sufrimiento y amor desdichado. Con unos personajes inolvidables y una prosa vibrante e hipnótica, esta novela confirma a Junot Díaz como una de las mejores y más deslumbrantes voces de nuestra época, y nos ofrece una sobrecogedora visión de la inagotable capacidad humana para perseverar y arriesgarlo todo por amor.

ENGLISH DESCRIPTION

Winner of:The Pulitzer PrizeThe National Book Critics Circle AwardThe Anisfield-Wolf Book AwardThe Jon Sargent, Sr. First Novel PrizeA Time Magazine #1 Fiction Book of the Year

One of the best books of 2007 according to: The New York Times, San Francisco Chronicle, New York Magazine, Entertainment Weekly, The Boston Globe, Los Angeles Times, The Washington Post, People, The Village Voice, Time Out New York, Salon, Baltimore City Paper, The Christian Science Monitor, Booklist, Library Journal, Publishers Weekly, New York Public Library, and many more…

Nominated as one of America's best-loved novels by PBS's The Great American Read
Oscar is a sweet but disastrously overweight ghetto nerd who—from the New Jersey home he shares with his old world mother and rebellious sister—dreams of becoming the Dominican J.R.R. Tolkien and, most of all, finding love. But Oscar may never get what he wants. Blame the fukú—a curse that has haunted Oscar's family for generations, following them on their epic journey from Santo Domingo to the USA. Encapsulating Dominican-American history, The Brief Wondrous Life of Oscar Wao opens our eyes to an astonishing vision of the contemporary American experience and explores the endless human capacity to persevere—and risk it all—in the name of love.
Praise For La breve y maravillosa vida de Óscar Wao / The Brief, Wondrous Life of Oscar Wao…
Elogios para
La breve y maravillosa vida de Óscar Wao
 
"La breve y maravillosa vida de Óscar Wao, de Junot Díaz, es una maravillosa y no tan breve opera prima tan desbordante de originalidad que sólo se puede comparar a un híbrido entre Mario Vargas Llosa, Star Trek, David Foster Wallace y Kanye West. Es divertida, lúcida y llena de penetrantes observaciones". —New York Times
 
"Genial… un relato de la experiencia americana vertiginosamente glorioso e inolvidablemente horrendo… Su relato es un triunfo del estilo y la agudeza… El hecho de que la novela de Díaz, además, esté repleta de ideas, que el brillante discurso de Yunior pueda medirse con los monólogos del Zuckerman, de Roth -en pocas palabras, que haya creado una obra de ficción moderna verdaderamente prodigiosa- convierten a La breve y maravillosa vida de Óscar Wao en un ejemplo sumamente raro. Estamos ante un libro en el que se puede ver reflejado un Nuevo Estados Unidos, aunque lo mismo puede ocurrirle a cualquier otra persona". —San Francisco Chronicle
 
"La prosa de Díaz es rebelde, frenética, seductora… En el paisaje descrito por Díaz, somos todos iguales, víctimas de una historia y un presente que no sólo se desangran juntos sino también se cuecen juntos. A menudo en un caldo de hilaridad. Las más de las veces en medio del sufrimiento". —Esquire
 
"En la imaginación de numerosos escritores, son las historias no contadas las que impulsan al lector, aquellos giros vibrantes, vívidos, mágicos e históricos de la humanidad que constituyen nuestro entendimiento. La maravillosa primera novela de Junot Díaz nos ofrece todo aquello y más, nos cautiva con su poesía enérgica y nos ofrece un retrato espléndido de la gente corriente en el escenario de la historia extraordinariamente cruel de la República Dominicana en el siglo XX".
—Edward P. Jones, autor de The Known World
 
"Oscuro y exuberante… fértil y festivo… este libro apasionado, divertido y trágico es, sobre todo, justo lo que un lector habría esperado de una novela de Junot Díaz".
—Publishers Weekly
 
"Pocos libros requieren la advertencia de "altamente inflamable", pero La breve y maravillosa vida de Óscar Wao, la tan esperada primera novela de Junot Díaz, quemará el corazón de los lectores y les chamuscará los sentidos. La novela de Díaz se empapa del ritmo desenfrenado del mundo real, y también está teñida de realismo mágico y de los cuentos fantásticos clásicos". —USA Today
 
"Óscar Wao nos revela a un novelista comprometido con la cultura, por arriba y por abajo, con su lenguaje políglota". —Newsweek
 
"Los lectores que han tenido que esperar una década para leer la primera novela de Díaz han sido espectacularmente recompensados". —Booklist
 
"Fecunda y vital… El hecho de que Díaz alcance cotas tan altas en su primera novela es notable, pero no sorprendente. Su colección de cuentos, titulada Negocios, de 1997, suscitó críticas que lo situaron en primera línea. En el caso de su primera novela, y al
contrario de lo habitual, la frase "esperada con avidez", no es una exageración". —The Oregonian
 
"La fuerza motriz de la novela de Díaz es su voz, tan nítida y llena de energía como versátil. Es su voz la que inspira todo el placer, la tragedia y la maravilla que nos queda de la vida breve y llena de añoranza de Óscar Wao". —The Globe and Mail (Toronto)

"Hispanohablantes maduros, especialmente aquellos de América Latina, encontrarán la exquisita versión de Obejas tan poderosa y conmovedora como el gran premiado original en inglés, publicado para adultos. Para ayudar a los lectores, la traductora incluye, de manera acertada, notas al pie para explicar expresiones coloquiales y referentes que puedan ser nuevos para los latinoamericanos, como las series de televisión americanas y los cómics. Ella también aclara neologismos y coloquialismos. Situadas en la República Dominicana durante el horrendo régimen del dictador Trujillo y en los barrios de la infructuosa Nueva Jersey, las historias de Óscar y de Lola reflejan las luchas dentro de las familias latinas y de sus comunidades". —Isabel Schon, Booklist
Vintage Espanol, 9780679776697, 368pp.
Publication Date: September 2, 2008
About the Author
Junot Díaz es el autor de una colección de relatos Negocios, y sus obras han aparecido en New Yorker, The Paris Review, y la antología de los mejores relatos breves Best American Short Stories. Ha recibido el Premio Pen/ Malamud, el Premio de Ficción del National Books Critics Circle, el Premio Anisfield-Wolf y el Premio Pulitzer de Ficción. Nació en Santo Domingo, República Dominicana, creció en Nueva Jersey, y vive entre Nueva York y Boston, donde es editor de ficción de la revista Boston Review y profesor en la universidad MIT.