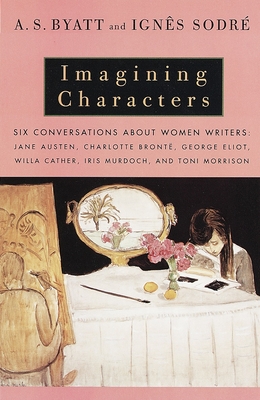 Imagining Characters (Paperback)
Six Conversations About Women Writers: Jane Austen, Charlotte Bronte, George Eli ot, Willa Cather, Iris Murdoch, and Toni Morrison (Vintage International)
Vintage, 9780679777533, 288pp.
Publication Date: September 2, 1997
* Individual store prices may vary.
Description
In this innovative and wide-ranging book, Byatt and the psychoanalyst Ignes Sodre bring their different sensibilities to bear on six novels they have read and loved: Jane Austen's Mansfield Park, Bronte's Villette, George Elliot's Daniel Deronda, Willa Cather's The Professor's House, Iris Murdoch's An Unofficial Rose, and Toni Morrison's Beloved. The results are nothing less than an education in the ways literature grips its readers and, at times, transforms their lives. Imagining Characters is indispensable, a work of criticism that returns us to the books it discusses with renewed respect and wonder.
About the Author
A.S. Byatt is the author of the novels Possession (winner of the Booker Prize in 1990), The Game, and the sequence The Virgin in the Garden, Still Life, and Babel Tower. She has also written two novellas, published together as Angels and Insects, and four collections of shorter works, including The Matisse Stories and The Djinn in the Nightingale's Eye. Educated at Cambridge, she was a senior lecturer in English at University College, London, before becoming a full-time writer in 1983. A distinguished critic as well as a novelist, she lives in London.