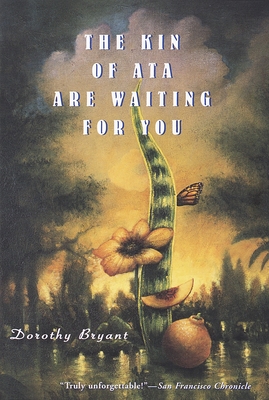 The Kin of Ata Are Waiting for You (Paperback)
Random House, 9780679778431, 228pp.
Publication Date: March 25, 1997
Description
art love story, part utopian fantasy, part spiritual fable, The Kin of Ata Are Waiting for You is "a beautiful, symbolic journey of the soul" (Berkeley Monthly). Into the world of the Ata comes a desperate man, running from a fast life of fame and fortune, drugs and crime. He is led by the kin of Ata on a spiritual journey that, sooner or later, we all must take.
About the Author
Dorothy Bryant's novels and plays use a variety of settings, from the allegorical island of The Kin of Ata Are Waiting for You to her own San Francisco Bay Area (Ella Price's Journal, Miss Giardino, Confessions of Madame Psyche), revolutionary ninenteenth-century France (Dear Master), and South America (Anita, Anita). Her underlying theme is always the same: the struggle of the human spirit to know and become itself.
Advertisement