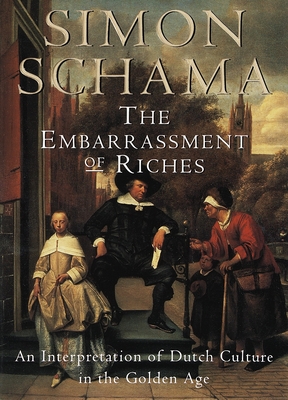 The Embarrassment of Riches (Paperback)
An Interpretation of Dutch Culture in the Golden Age
Vintage, 9780679781240, 720pp.
Publication Date: December 8, 1997
* Individual store prices may vary.
Description
Schama explores the mysterious contradictions of the Dutch nation that invented itself from the ground up, attained an unprecedented level of affluence, and lived in constant dread of being corrupted by happiness. Drawing on a vast array of period documents and sumptuously reproduced art, Schama re-creates in precise detail a nation's mental state. He tells of bloody uprisings and beached whales, of the cult of hygiene and the plague of tobacco, of thrifty housewives and profligate tulip-speculators. He tells us how the Dutch celebrated themselves and how they were slandered by their enemies.



"History on the grand scale...An ambitious portrait of one of the most remarkable episodes in modern history."--New York Times


"Wonderfully inclusive; with wit and intense curiosity he teases out meaning from every aspect of Dutch seventeenth-century life."--Robert Hughes
About the Author
Simon Schama is University Professor of Art History and History at Columbia University in New York. His publications include Patriots and Liberators, The Embarrassment of Riches, Citizens, Dead Certainties, Landscape and Memory, and Rembrandt's Eyes.