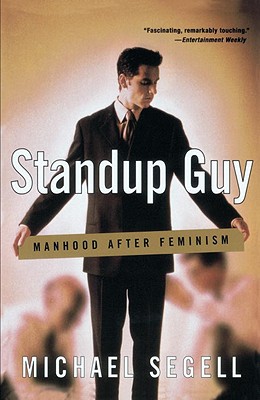 Standup Guy (Paperback)
Villard Books, 9780679783602, 256pp.
Publication Date: August 8, 1998
Description
Standup Guy began with a simple question: Why do young men avoid marriage in record numbers and focus instead on sexual "payback"? This book is journalist Michael Segell's quest to find an answer. He takes the reader to a New Warriors retreat, a Promise Keepers rally, and a cutthroat hockey game, interviewing men who delight in the challenges of mentorship, marriage, and fatherhood. In candid and heartfelt prose, he examines his own current relationships and those of his past. And he proposes a solution to the contemporary sexual stalemate, describing how a man can be the man he wants to be--heroic and aggressive yet loving and compassionate. In short: a standup guy.
About the Author
Twice nominated for National Magazine Awards, Michael Segell has written for a wide variety of publications, including Rolling Stone, Esquire, Cosmopolitan, The New York Times, Sports Illustrated, and People. He is currently a columnist for MSNBC, an editor at the Sunday Daily News in New York, and editor of the anthology Simple Abundance: A Man's Journey. He lives in New York City with his wife and children.
Praise For Standup Guy…
"Masterly, insightful, informative . . . Like few other books on the subject
of gender and the relationship between the sexes, this was a book that I simply couldn't put down. When I finished laughing, it helped me become a better husband and father and, ultimately, a better man."
--Rabbi Shmuley Boteach,
author of Kosher Sex and Dating Secrets of the Ten Commandments

"A fascinating, remarkably touching study of male behavior."
--Entertainment Weekly

"In prose both racy and probing, he goes beyond the question of what women want, he asks what men can become."
--New York Daily News
Advertisement