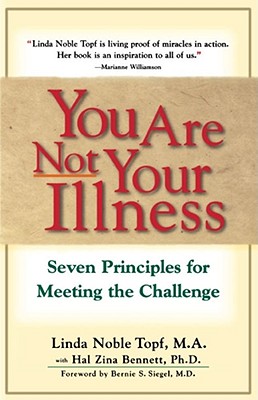 You Are Not Your Illness
Seven Principles for Meeting the Challenge
Paperback

* Individual store prices may vary.
Description
While serious illness, injury, or disability can physically alter the course of your life, it can also cause great emotional upheaval. It is not uncommon to feel anger, frustration, grief, fear, and denial as you try to accept a new way of living. As you lose your ability to do things you once considered routine, you may even feel that you are losing your self-worth, that your physical condition is threatening your identity. Through a step-by-step process designed to show that real healing has little to do with the state of the physical body, Noble Topf offers a compassionate and inspirational message to anyone whose sense of self is threatened by physical limitations.
Touchstone, 9780684801247, 256pp.
Publication Date: May 8, 1995
About the Author
Linda Noble Topf, M.A., who founded The M.S. Initiative, holds a master's degree in applied psychology. She has lectured and led seminars and workshops for patients and practitioners who want to learn new attitudes toward living with illness and injury. She lives in the Philadelphia area.