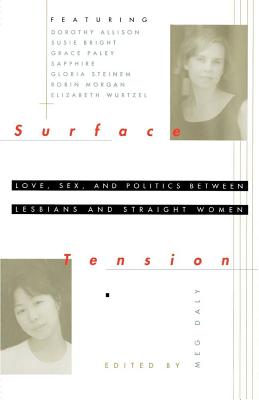 Surface Tension
Love, Sex, and Politics Between Lesbians and Straight Women
Paperback

* Individual store prices may vary.
Description
Representing a fascinating spectrum of feelings and opinions about lesbianism, the friendships women share -- or fear -- and the rich diversity of personal choices women make today, this collection of brash and thoughtful essays, stories, and interviews offers
-- Dorothy Allison on what it means to be a lesbian
-- Carla Trujillo on the impact of "sexual betrayal" by an ex-lover
-- Elizabeth Wurtzel on the creative freedom experienced only by lesbians
-- Susie Bright on the sexual dance between lesbians and straight women
-- Guinevere Turner on the pain of reconciling one's sexual orientation with past relationships.
Touchstone Books, 9780684802213, 256pp.
Publication Date: January 19, 1996