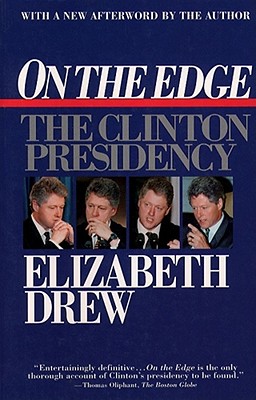 On the Edge (Paperback)
The Clinton Presidency
Touchstone Books, 9780684813097, 464pp.
Publication Date: November 8, 1995
* Individual store prices may vary.
Description
Bill Clinton's Presidency has been the most turbulent in recent history, as this talented but flawed and perplexing man has struggled to govern. On the Edge is the first full-spectrum report on the Clinton Presidency. From its first days, Drew spoke with the President's top advisers, key Cabinet officers, and members of Congress as she watched -- up close -- as policies were hammered out and crises confronted. Drew tells the remarkable story of this fascinating term and deciphers what it means for this country.
About the Author
Elizabeth Drew is a much-honored writer of seven books, including Washington Journal: The Events of 1973 - 1974 and Politics and Money, and is a distinguished television and radio commentator who appears frequently on such programs as Meet the Press. She lives in Washington, D.C.