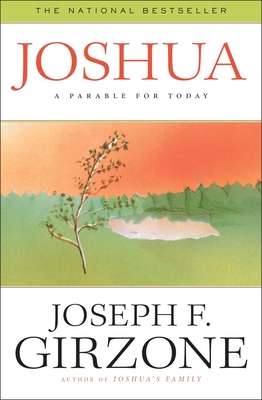 Joshua (Paperback)
Scribner, 9780684813462, 288pp.
Publication Date: April 1, 1995
Other Editions of This Title:
Digital Audiobook (7/7/2011)
* Individual store prices may vary.
Description
Rooted in a scrupulously accurate reading of scripture, Joshua is a profoundly moving, deeply inspiring book that no reader will ever forget.

Sometimes it happens. After two thousand years, the human race may be given a second chance.

When Joshua moves to a small cabin on the edge of town, the local people are mystified by his presence. A quiet and simple man, Joshua appears to seek nothing for himself. He supports himself by working as a carpenter. He charges very little for his services, yet his craftsmanship is exquisite. The statue of Moses that he carves for the local synagogue prompts amazement as well as consternation.

What are the townsfolk to make of this enigmatic stranger? Some people report having seen him carry a huge cherry log on his shoulders effortlessly. Still others talk about the child in a poor part of town who was dreadfully ill but, after Joshua's visit, recovered completely.

Despite his benevolence and selfless work in the community, some remain suspicious. Finally, in an effort to address the community's doubts, Joshua is confronted by the local church leaders.
About the Author
Joseph F. Girzone retired from the active priesthood for health reasons and took up his lifelong dream of writing. He is the author of Joshua; Joshua and the Children; Joshua and the City; Who Will Teach Me; Gloria: A Diary; and Kara, the Lonely Falcon. He lives in Altamont, New York.