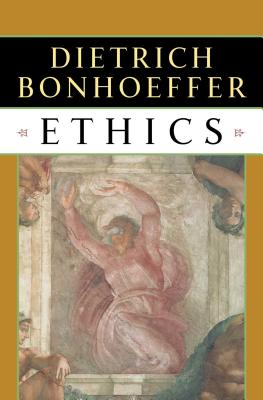 Ethics
Paperback

* Individual store prices may vary.
Other Editions of This Title:
Paperback (11/1/2015)
Hardcover (11/5/2004)
Paperback (10/23/2008)
Description
From one of the most important theologians of the twentieth century, Ethics is the seminal reinterpretation of the role of Christianity in the modern, secularized world.

The Christian does not live in a vacuum, says the author, but in a world of government, politics, labor, and marriage. Hence, Christian ethics cannot exist in a vacuum; what the Christian needs, claims Dietrich Bonhoeffer, is concrete instruction in a concrete situation. Although the author died before completing his work, this book is recognized as a major contribution to Christian ethics.

The root and ground of Christian ethics, the author says, is the reality of God as revealed in Jesus Christ. This reality is not manifest in the Church as distinct from the secular world; such a juxtaposition of two separate spheres, Bonhoeffer insists, is a denial of God's having reconciled the whole world to himself in Christ. On the contrary, God's commandment is to be found and known in the Church, the family, labor, and government. His commandment permits man to live as man before God, in a world God made, with responsibility for the institutions of that world.
Praise For Ethics…
Life He is admired by people as the example of what a modern Christian must be.
Touchstone, 9780684815015, 384pp.
Publication Date: September 1, 1995
About the Author
Dietrich Bonhoeffer was born in Breslau in 1906. The son of a famous German psychiatrist, he studied in Berlin and New York City. He left the safety of America to return to Germany and continue his public repudiation of the Nazis, which led to his arrest in 1943. Linked to the group of conspirators whose attempted assassination of Hitler failed, he was hanged in April 1945.