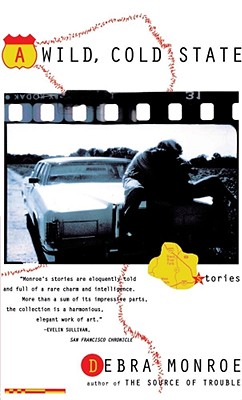 A Wild, Cold State
Paperback

* Individual store prices may vary.
Description
In the lavishly acclaimed collection of short stories A Wild, Cold State, Flannery O'Connor Award -- winning author Debra Monroe takes us into the lives of women striving for love and emotional fulfillment amidst a forbidding topography of glacial winds and stormY, unpredictable men.
Set in rural Wisconsin, these interwoven tales run a gamut of moods and textures, ranging from the warmly nostalgic "The World's Great Love Novels, " in which the young narrator observes the extreme compromises adults make in the name of love, to the hard-edged and gritty "Crossroads Cafe, " in which a waitress searches for tenderness, though nothing in her life so far suggests that tenderness is available.
Rendered in a spare and poetic style and marked by a nuanced grasp of relationships and the vagaries of desire, the stories in A Wild, Cold State offer a familiar and resonant portrayal of the complexities of everyday life and the fundamental human need for connection.
Simon & Schuster, 9780684815114, 272pp.
Publication Date: February 15, 1996