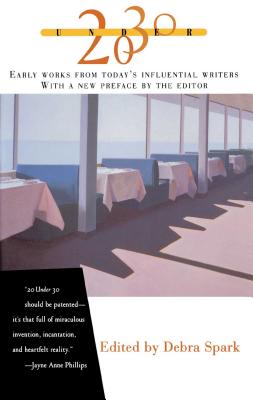 20 Under 30
Paperback

* Individual store prices may vary.
Description
This collection introduced the voices of a new generation of writers whom Bob Shacochis called "the master storytellers of the 21st century." 20 Under 30 stands as a record of their early efforts, a vital document that reveals why they would soon ascend to the highest ranks in contemporary fiction writing
20 Under 30 collects the early work of:
-- David Leavitt -- Lorrie Moore -- Leigh Allison Wilson
-- Mona Simpson -- Susan Minot -- Ann Patchett -- David Updike
-- Kate Wheeler -- Bret Lott -- Emily Listfield -- And many more
New to this Scribner Paperback Fiction edition is a preface by editor Debra Spark, providing a look back at her experience compiling this groundbreaking collection.
Touchstone Books, 9780684815145, 292pp.
Publication Date: April 19, 1996