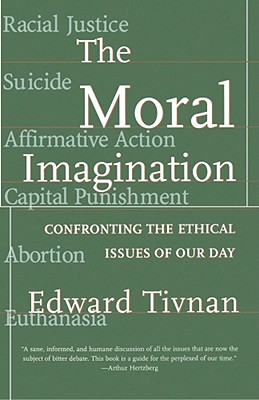 The Moral Imagination (Paperback)
Confronting the Ethical Issues of Our Day
Touchstone Books, 9780684824765, 336pp.
Publication Date: July 12, 1996
* Individual store prices may vary.
Description
Exploring the most sophisticated thinking from philosophy, theology, medicine, and the law, Edward Tivnan takes us through the intellectual and emotional complexities of the most pressing ethical debates of our day: abortion, euthanasia, suicide, capital punishment, racial justice, and affirmative action. In a format that is both anecdotal and concrete, Tivnan lays out the best arguments on all sides of these vital topics, allowing us to come to our own conclusions. In the end, he makes a case for trying to understand other people's most cherished values, arguing that only by facing our differences can we achieve a truly decent and civil society.