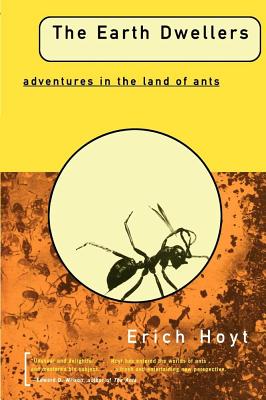 The Earth Dwellers
Adventures in the Land of Ants
Paperback

* Individual store prices may vary.
Description
From Simon & Schuster, The Earth Dwellers is Erich Hoyt's close-up look at the world of ants.

Erich Hoyt recounts observations from an ant expedition to the tropical jungle with Edward O. Wilson. He introduces ants who harvest crops, raise insects as livestock, build roads and bridges, embark on nuptial fights and go to war.
Simon & Schuster, 9780684830452, 320pp.
Publication Date: March 21, 1997