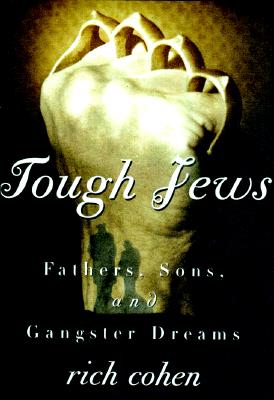 Tough Jews (Hardcover)
Simon & Schuster, 9780684831152, 272pp.
Publication Date: April 8, 1998
* Individual store prices may vary.
or
Not Currently Available for Direct Purchase
Description
To author Rich Cohen, images of Jews involved in violent organized crime were entirely at odds with what he and his generation were taught was the dominant Jewish stereotype: intellectualism and professional legitimacy, not physical aggressiveness and lawlessness.
Cohen's "Tough Jews" is the first in-depth examination of the Jewish underworld to chronicle the lives of the Jews from working-class families who took to the streets in search of illegitimate authority. The focus of Cohen's narrative is the generation of Jewish gangsters that controlled the neighborhoods in New York City where his father, and his father's childhood friend Larry King, came of age. These mobsters -- Louis Lepke, Meyer Lansky Dutch Schultz, and their soldiers on every side street, candy store, and front stoop -- lived out a legacy of brutality and criminality rarely inspected with such acuity and wit as in "Tough Jews".
With stories gleaned from oral histories, a comprehensive review of government documents, and dogged excavation of facts, Cohen reveals the machinery of Jewish organized crime in the early 20th century from the gangster's point of view, bringing to life an enigmatic figure in the history of American crime.

Advertisement