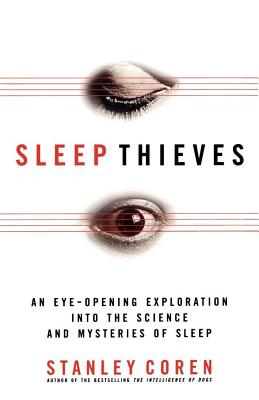 Sleep Thieves (Paperback)
Free Press, 9780684831848, 320pp.
Publication Date: April 3, 1997
Description
In this examination of the facts and folklore of sleep, Stanley Coren provides evidence that we are becoming an increasingly sleep-deprived society, and that this condition is seriously affecting our work, posing a danger to ourselves and to others. He argues that the Exxon Valdez oil spill and the space-shuttle Challenger disaster were associated with people suffering from sleep deprivation. He also looks at some of the more subtle and insidious effects of sleep loss on our physical and mental health.
Advertisement