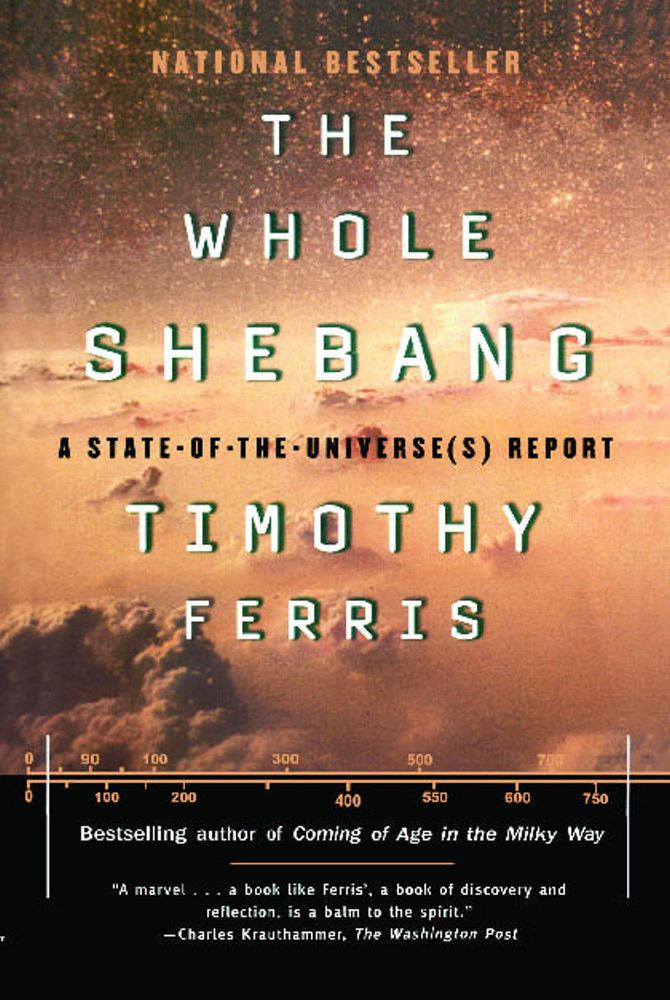 The Whole Shebang
A State of the Universe Report
Paperback

* Individual store prices may vary.
Description
From the prizewinning author who has been called "the greatest science writer in the world" comes this delightfully comprehensive and comprehensible report on how science today envisions the universe as a whole.
Timothy Ferris provides a clear, elegantly written overview of current research and a forecast of where cosmological theory is likely to go in the twenty-first century. He explores the questions that have occurred to even casual readers -- who are curious about nature on the largest scales: What does it mean to say that the universe is "expanding," or that space is "curved"? -- and sheds light on the possibility that our universe is only one among many universes, each with its own physical laws and prospects for the emergence of life.
Praise For The Whole Shebang: A State of the Universe Report…
Frederick Patter The Christian Science Monitor The best popular science writer in the English language today.

Jim Holt The Wall Street Journal Excellent...a heroic synthesis of cosmic knowledge today.

Owen Gingerich The New York Times Book Review A breathtaking wide canvas...Ferris is admirably lucid.

Joel Achenbach The Washington Post Ferris...is a compassionate and clever guide...If there are more great discoveries to be made, Ferris would be someone you'd want around to explain them.
Simon & Schuster, 9780684838618, 400pp.
Publication Date: July 6, 1998
About the Author
Timothy Ferris is the bestselling author of Coming of Age in the Milky Way (winner of the American Institute of Physics Prize) and The Mind's Sky (named one of the best books of the year by The New York Times), among other books. An emeritus professor at the University of California, Berkeley, he lives in San Francisco.