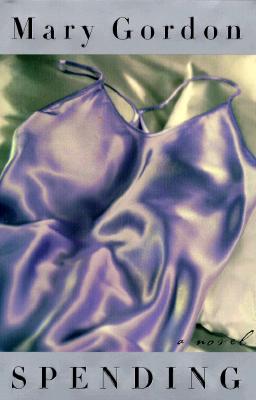 Spending (Hardcover)
Scribner Book Company, 9780684839455, 304pp.
Publication Date: March 1, 1998
* Individual store prices may vary.
or
Not Currently Available for Direct Purchase
Description
Monica Szabo, a middle-aged, moderately successful painter, encounters B, a wealthy commodities broker. B has been following her work and volunteers to be her muse, offering her everything that male artists have always had to produce great art: time, space, money, and sex. (He is even willing to pose for her. )
Soon after she and B become lovers, Monica starts work on a controversial new series of paintings based on her perception that the deposed Christs of Renaissance art were not dead, but post-orgasmic. The new work proves provocative, controversial, and lucrative. Her show, championed by the critics and picketed by the Christian Right, makes her a media darling. B, meanwhile, suffers a sudden loss of fortune. All these events reverse the dynamic of Monica's relationship with B. Will she take care of him as he took care of her? How does he handle his loss of power? How does she? What happens in the bedroom?
Spending returns Mary Gordon to the highly engaging style she exhibited in Final Payments -- one of the most successful first novels of the past two decades. Intelligent, erotic, and passionate, Spending displays Gordon's maverick feminism, her extraordinary wit, and her unique perspectives on art, money, men, and sex -- and the desires of women.

Advertisement