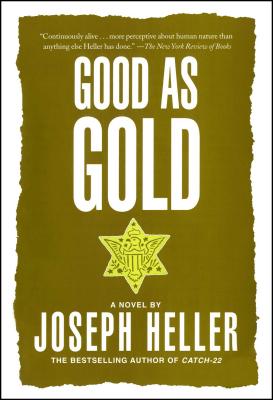 Good as Gold (Paperback)
Simon & Schuster, 9780684839745, 448pp.
Publication Date: November 12, 1997
* Individual store prices may vary.
Description
Bruce Gold, a middle-aged, Jewish professor of English literature, finds himself on the brink of a golden career in politics -- and not a moment too soon, as Gold yearns for an opportunity to transform a less-than-picture-perfect life: His children think little of him, his intimidating father endlessly bullies him, and his wife is so oblivious that she doesn't even notice he's left her. As funny as it is sad, Good as Gold is a story of children grown up, parents grown old, and friends and lovers grown apart -- a story that is inimitably Heller.
About the Author
Joseph Heller was born in Brooklyn in 1923. In 1961, he published Catch-22, which became a bestseller and, in 1970, a film. He went on to write such novels as Good as Gold, God Knows, Picture This, Closing Time, and Portrait of an Artist, as an Old Man. Heller died in 1999.