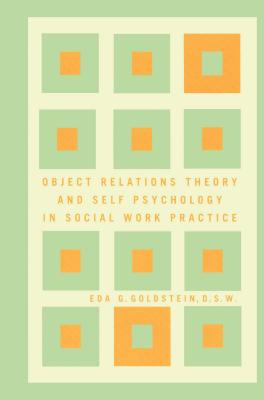 Object Relations Theory and Self Psychology in Social Work Practice (Hardcover)
Free Press, 9780684840093, 320pp.
Publication Date: February 1, 2002
* Individual store prices may vary.
Description
Object Relations and Self Psychology are two leading schools of psychological thought discussed in social work classrooms and applied by practitioners to a variety of social work populations. Yet both groups have lacked a basic manual for teaching and reference -- until now. For them, Dr. Eda G. Goldstein's book fills a void on two fronts: Part I provides a readable, systematic, and comprehensive review of object relations and self psychology, while Part II gives readers a friendly, step-by-step description and illustration of basic treatment techniques. For educators, this textbook offers a learned and accessible discussion of the major concepts and terminology, treatment principles, and the relationship of object relations and self psychology to classic Freudian theory. Practitioners find within these pages treatment guidelines for such varied problems as illness and disability, the loss of a significant other, and such special problems as substance abuse, child maltreatment, and couple and family disruptions. In a single volume, Dr. Goldstein has met the complex challenges of education and clinical practice.
About the Author
Eda G. Goldstein, D.S.W., is professor and Director of the Ph.D. program in Clinical Social Work at New York University's Shirley M. Ehrenkranz School of Social Work. She is the editor of two notable Free Press textbooks and consulting editor to the Clinical Social Work Journal and the Journal of Analytic Social Work. She lives and maintains a private practice in New York City.