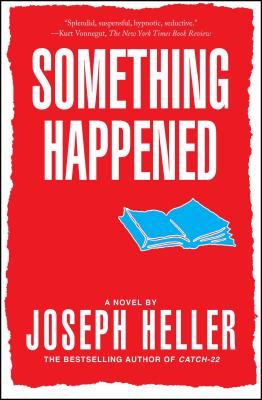 Something Happened
Paperback

* Individual store prices may vary.
Description
Bob Slocum was living the American dream. He had a beautiful wife, three lovely children, a nice house...and all the mistresses he desired. He had it all -- all, that is, but happiness. Slocum was discontent. Inevitably, inexorably, his discontent deteriorated into desolation until...something happened.
Something Happened is Joseph Heller's wonderfully inventive and controversial second novel satirizing business life and American culture. The story is told as if the reader was overhearing the patter of Bob Slocum's brain -- recording what is going on at the office, as well as his fantasies and memories that complete the story of his life. The result is a novel as original and memorable as his Catch-22.
Simon & Schuster, 9780684841212, 576pp.
Publication Date: November 12, 1997
About the Author
Joseph Heller was born in Brooklyn in 1923. In 1961, he published Catch-22, which became a bestseller and, in 1970, a film. He went on to write such novels as Good as Gold, God Knows, Picture This, Closing Time, and Portrait of an Artist, as an Old Man. Heller died in 1999.