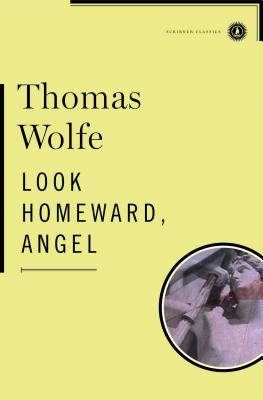 Look Homeward, Angel (Hardcover)
Scribner, 9780684842219, 528pp.
Publication Date: July 1, 1997
Other Editions of This Title:
Digital Audiobook (10/30/2008)
Paperback (10/10/2006)
Paperback (10/1/1995)
Paperback (5/1/1982)
* Individual store prices may vary.
Description
The classic first novel from one of America's greatest men of letters
"I don't know yet what I am capable of doing," wrote Thomas Wolfe at the age of twenty-three, "but, by God, I have genius -- I know it too well to blush behind it." Six years later, with the publication of Look Homeward, Angel, Wolfe gave the world proof of his genius, and he would continue to do so throughout his tumultuous life.
Look Homeward, Angel is the coming-of-age story of Eugene Gant, whose restlessness and yearning to experience life to the fullest take him from his rural home in North Carolina to Harvard. Through his rich, ornate prose and meticulous attention to detail, Wolfe evokes the peculiarities of small-town life and the pain and upheaval of leaving home. Heavily autobiographical, Look Homeward, Angel is Wolfe's most turbulent and passionate work, and a brilliant novel of lasting impact.
About the Author
Thomas Wolfe (1900–1938) was born in Asheville, North Carolina, and educated at the University of North Carolina and Harvard University. He taught English at New York University and traveled extensively in Europe and America. Wolfe created his legacy as a classic American novelist with Look Homeward, Angel; Of Time and the River; A Stone, a Leaf, a Door; and From Death to Morning.
Praise For Look Homeward, Angel…
"In 1949, when I was sixteen, I stumbled on Thomas Wolfe, who died at thirty-eight in 1938, and who made numerous adolescents aside from me devotees of literature for life. In Wolfe, everything was heroically outsized, whether it was the voracious appetite for experience of Eugene Gant, the hero of his first two novels, or of George Webber, the hero of his last two. The hero's loneliness, his egocentrism, his sprawling consciousness gave rise to a tone of elegiac lyricism that was endlessly sustained by the raw yearning for an epic existence—for an epic American existence. And, in those postwar years, what imaginative young reader didn't yearn for that?"
— Philip Roth
or
Not Currently Available for Direct Purchase