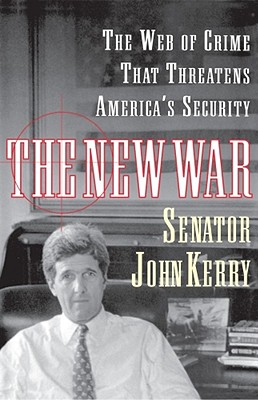 The New War (Paperback)
The Web of Crime That Threatens America's Security
Touchstone Books, 9780684846149, 224pp.
Publication Date: June 1, 1998
* Individual store prices may vary.
Description
The New War is a powerful warning that global crime is robbing us not only of our money but also of our way of life. As a result of his Senate investigations and access to law enforcement agencies, Senator John Kerry has seen the dark world of dirty money, violence, and corruption up close. In this groundbreaking book, he describes global crime organizations from Asia to South America, Europe to Africa, and shows why they have become one of the greatest threats to our national security. Kerry takes us inside major crime organizations that now operate on the global stage: the Russian "Mafiya," which includes much of the old Soviet KGB; the Chinese triads, whose tentacles reach into many American cities; the Colombian drug cartels; the Japanese yakuza; and the Sicilian Mafia. Most important, in The New War Kerry maintains that the aim of the global crime lords is to gain control of the very institutions that are the core of civil society - the courts, legislatures, banks, and media in their own countries as well as in the nations where they operate. And he demonstrates how an antiquated legal system is struggling to fight twenty-first-century criminal enterprises. This is a hard-hitting and critical assessment of current government policies for dealing with international crime. Kerry reveals the failures of both diplomacy and nerve that have crippled leaders in Washington and other Western capitals, as well as in Moscow and Beijing. He explains how law enforcement and judicial institutions must be reformed structurally to defeat vicious criminals. His recommendations are specific: Shut down offshore banks that launder and shelter criminal profits; regulate electronic money transfers; expand the scope of extraterritorial jurisdiction for major crimes committed against a country's citizens overseas; use the CIA and other intelligence services to penetrate global crime organizations; share the seized assets of international criminals with governments that cooperate in fighting global crime.