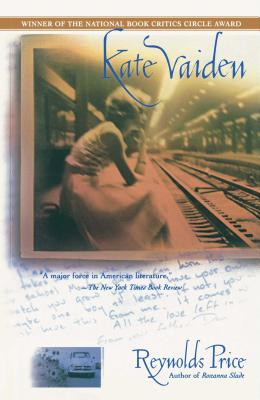 Kate Vaiden (Paperback)
Scribner Book Company, 9780684846941, 320pp.
Publication Date: May 29, 1998
Description
0ne of the most feisty, spellbinding and engaging heroines in modern fiction captures the essence of her own life in this contemporary American odyssey born of red-clay land and small-town people. We meet Kate at a crucial moment in middle age when she begins to yearn to see the son she abandoned when she was seventeen. But if she decides to seek him, will he understand her? Winner of the National Book Critics Circle Award, Kate Vaiden is a penetrating psychological portrait of an ordinary woman in extraordinary circumstances, a story as joyous, tragic, comic and compelling as life itself.
Praise For Kate Vaiden…
San Francisco Chronicle May well be Reynolds Price's best novel.



The New York Times Book Review Intense and powerful...the voice of Mr. Price's heroine blows like fresh air across the page.



The Washington Post Book World Beautifully written and skillfully narrated...a novel for all seasons.



Chicago Tribune Book World Surely his finest work so far. A wise and wonderful story told by an artist at the peak of his powers...you will want to meet Kate Vaiden and get to know her. And in the end...you will want to stand up for Reynolds Price.



USA Today You won't hear many voices in your life that are as interesting as Kate Vaiden's.
Advertisement