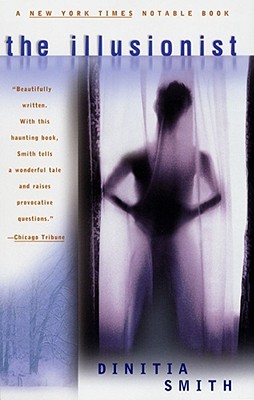 The Illusionist (Paperback)
Scribner Book Company, 9780684848198, 256pp.
Publication Date: March 10, 1999
Other Editions of This Title:
Hardcover (11/1/1997)
* Individual store prices may vary.
Description
The Illusionist is the sensuous and haunting tale of Dean Lily, an amateur magician whose arrival in Sparta, New York, upsets the landscape of this small town on the wane. Dean, a master of the sleight of hand, is also a master of seduction and charm--which becomes apparent as he woos and wins the hearts of more than one of Sparta's female citizens. But the enigmatic newcomer has more to hide than the tricks of his trade--his mysterious identity as a transgendered person, and his closely guarded privacy arouse suspicion and jealousy--and while he cures Sparta of its midwinter ennui, he also unleashes a destructive force that rocks the foundations of this town to its core. Inspired in part by a true story, The Illusionist is a fiercely erotic novel that thwarts conventions of gender and love.
About the Author
Dinitia Smith is the author of two previous novels, Hard Rain and Remember This. She is an Emmy Award-winning filmmaker and has taught creative writing at Columbia University. She is now a national correspondent for culture at The New York Times and lives in New York City.
Praise For The Illusionist…
Chicago Tribune


Beautifully written. With this haunting book, Smith tells a wonderful tale and raises provocative questions.


Stephen King


Mesmerizing, erotic suspense.


Alan Cheuse
All Things Considered

A powerful novel about sexual desire and social disorder.


Edward Hower
The New York Times Book Review

A skillfully written novel. And its greatest strength is the sensitivity with which Smith explores the complexities of love.


Detour magazine


Smoke-and-mirrors prose that would dazzle Houdini...Smith has written a truly chilling winter's tale.


Carolyn See
The Washington Post

Dinitia Smith has taken this "true" story and given its characters introspection and sad dignity.


Carole Goldberg
The Hartford Courant

[Smith] nails the fading ambience of a town that has lost its reason for being. And she shows poignantly why...women will seek and sustain the illusion of love.


Maureen Corrigan
NPR Fresh Air

[A] quicksilver novel in which nothing, not even sexual identity, is unwavering...Smith has stripped away an even greater illusion: that human sexuality is straightforward and fathomable, normative and neat.


Rosellen Brown


The Illusionist is a terrifying story of the ways good people can follow their most generous instincts straight into tragedy. Dinitia Smith's novel makes the bizarre plausible while it heightens the ordinary. I was caught in its web, beguiled from first page to last.


Larry Kramer


A haunting, heartbreaking, utterly unforgettable novel. What an overwhelming accomplishment of the imagination!