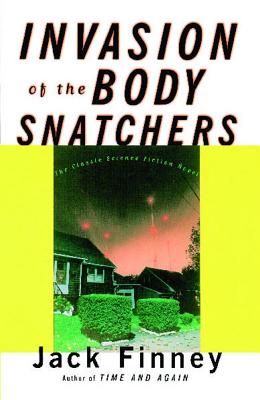 Invasion of the Body Snatchers (Paperback)
Touchstone Books, 9780684852584, 216pp.
Publication Date: April 6, 1998
Description
On a quiet fall evening in the small, peaceful town of Mill Valley, California, Dr. Miles Bennell discovered an insidious, horrifying plot. Silently, subtly, almost imperceptibly, alien life-forms were taking over the bodies and minds of his neighbors, his friends, his family, the woman he loved -- the world as he knew it.
First published in 1955, this classic thriller of the ultimate alien invasion and the triumph of the human spirit over an invisible enemy inspired three major motion pictures.
About the Author
Jack Finney was the author of the much-loved and critically acclaimed novel Time and Again, and its sequel, From Time to Time. Best known for his thrillers and science fiction, a number of his books were made into movies. Mr. Finney died in 1995.
Advertisement