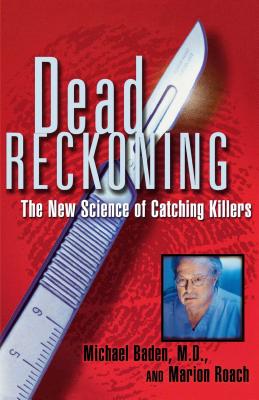 Dead Reckoning: The New Science of Catching Killers (Paperback)
The New Science of Catching Killers
Simon & Schuster, 9780684852713, 288pp.
Publication Date: September 4, 2002
Description
For most people, the forensic sciences are something reported on the news when a crime is solved through DNA evidence, or used as a plot twist for television shows. But behind the crime-scene tape and the doors of the morgue is a world never seen by the public. Now famed pathologist and medical examiner Dr. Michael Baden and award-winning writer Marion Roach take readers into the laboratory, above the autopsy table, onto the witness stand and out in the field to show how advances in forensic science can solve crucial questions in a criminal case, often with startling accuracy.
Baden and Roach reveal how a key clue to the killer of Nicole Brown Simpson was lost when her body was moved to the morgue, and why the JonBenet Ramsey case can never be solved. They show how no clue is too small to be analyzed and no case too old to be reopened. Full of behind-the-scenes drama and surprising revelations, Dead Reckoning is a fascinating look at how forensic science is changing the way we convict the guilty and free the innocent.
About the Author
Michael Baden, M.D., was the chief medical examiner of New York City for more than twenty-five years. He is a forensic pathologist and currently codirector of the New York State Police Medico-Legal Investigation Unit. He is the host of the popular HBO series Autopsy and is the author of a previous book, Unnatural Death. He lives in New York City with his wife and three children.
Advertisement