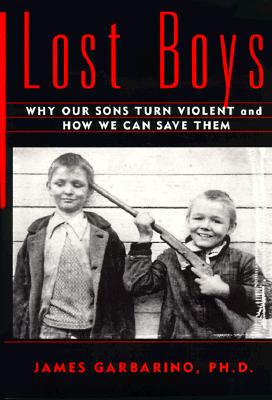 Lost Boys: Why Our Sons Turn Violent and How We Can Save Them (Hardcover)
Why Our Sons Turn Violent and How We Can Save Them
Free Press, 9780684859088, 288pp.
Publication Date: May 1, 1999
* Individual store prices may vary.
or
Not Currently Available for Direct Purchase
Description
It seems children are more violent and angry than ever before. Does our society make it difficult for them to stay out of trouble? Are neglectful, abusive, absent parents to blame? Does easy access to guns actually drive boys to violence? Faced with school-based shootings in communities as diverse as rural Jonesboro, Arkansas, and suburban Springfield, Oregon, people are waking up to the truth -- the current explosion of gratuitous homicidal violence is neither an anomaly nor about other people's children. It is nothing less than a wave of epidemic violence among our youth.
In this groundbreaking book, Dr. James Garbarino presents stunning new insights into the growing number of boys who kill. Drawing on twenty-five years of work with children and families, he shows that no matter where we live or how good we are as parents, chances are our children are going to school with troubled boys capable of getting guns and pulling the triggers.

Advertisement