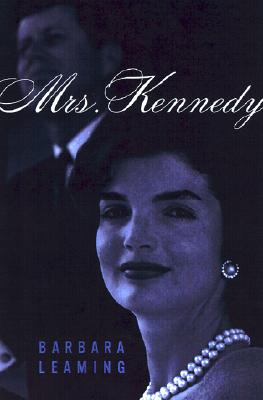 Mrs. Kennedy: The Missing History of the Kennedy Years (Hardcover)
The Missing History of the Kennedy Years
Free Press, 9780684862095, 416pp.
Publication Date: October 30, 2001
* Individual store prices may vary.
or
Not Currently Available for Direct Purchase
Description
MRS. KENNEDY: "The Missing History of the Kennedy Years" is a poignant and deeply sympathetic account of Jacqueline Kennedy during the 1,000 days of the Kennedy presidency. Critically acclaimed biographer Barbara Leaming has -- with revelatory new eyewitness testimony, profoundly moving letters written by Jackie, minute-by-minute Secret Service records, and recently declassified top-secret documents -- crafted an astonishing portrait of a Jackie Kennedy the world has not previously known. Leaming's meticulous reportage illuminates the tumultuous day-to-day life of a young woman fighting for her survival, her marriage, and her husband's presidency. Its unique perspective on the very public Kennedy marriage during an extraordinary time in our nation's history is both riveting and shocking. Leaming's conviction that the Kennedys' private life cannot be understood outside the context of the presidency makes MRS. KENNEDY something much more than a portrait of a marriage. It is also, in important ways, the story of the Kennedy presidency, with a tremendous missing piece filled in. Leaming has produced not only the definitive account of the Kennedy marriage, but also a richly detailed and marvelously dramatic picture of John F. Kennedy and his administration as they have never been seen before.
Brilliantly researched, intellectually probing and far-reaching in scope, MRS. KENNEDY is a book that will forever change the way we think about both Jacqueline Kennedy and the man she loved.

Advertisement