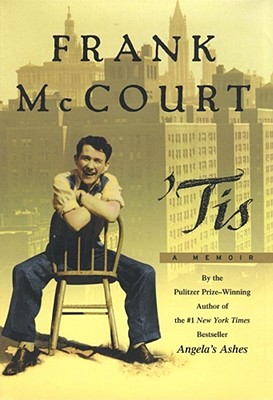 Tis (Paperback)
A Memoir (The Frank McCourt Memoirs)
Scribner, 9780684864495, 608pp.
Publication Date: September 21, 1999
Other Editions of This Title:
Digital Audiobook (8/31/1999)
Paperback, Spanish (8/29/2000)
Paperback (8/28/2000)
Hardcover (9/21/1999)
Paperback (4/16/2012)
* Individual store prices may vary.
Description
Frank McCourt's glorious childhood memoir, Angela's Ashes, has been loved and celebrated by readers everywhere for its spirit, its wit and its profound humanity. A tale of redemption, in which storytelling itself is the source of salvation, it won the National Book Critics Circle Award, the Los Angeles Times Book Award and the Pulitzer Prize. Rarely has a book so swiftly found its place on the literary landscape.
And now we have 'Tis, the story of Frank's American journey from impoverished immigrant to brilliant teacher and raconteur. The same vulnerable but invincible spirit that captured the hearts of readers in Angela's Ashes comes of age. As Malcolm Jones said in his Newsweek review of Angela's Ashes, "It is only the best storyteller who can so beguile his readers that he leaves them wanting more when he is done...and McCourt proves himself one of the very best." Frank McCourt's 'Tis is one of the most eagerly awaited books of our time, and it is a masterpiece.
About the Author
Frank McCourt (1930–2009) was born in Brooklyn, New York, to Irish immigrant parents, grew up in Limerick, Ireland, and returned to America in 1949. For thirty years he taught in New York City high schools. His first book, Angela's Ashes, won the Pulitzer Prize, the National Book Critics Circle Award, and the Los Angeles Times Book Award. In 2006, he won the prestigious Ellis Island Family Heritage Award for Exemplary Service in the Field of the Arts and the United Federation of Teachers John Dewey Award for Excellence in Education.