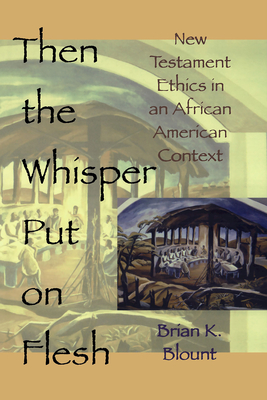 Then the Whisper Put on Flesh
Paperback

* Individual store prices may vary.
Description
Devastating circumstances still enslave most African Americans in American society today, especially in urban environments. They struggle with economic devastation, family disintegration, black-on-black crime, unemployment, political and social injustice, as well as the structural racism that fuels all of these. In the midst of this horrible din, there is a whisper from the Lord, a faith statement upon which there can be established an ethic of transformation for an oppressed African American Christian community. The whispers of faith, hope, and ethical direction that flow out of the New Testament materials have always taken their fleshly shape in light of the context in which African Americans have found themselves. Blount studies selected New Testament texts and evaluates them in light of their first-century contexts, primarily from a socio-linguistic perspective, and then reads them through the eyes of the contemporary African American Christian. This study analyzes the differences between the first century context, which prompted the biblical writers to reflect ethically upon their faith statements as they did, and the present reality of African Americans in the United States, which motivates their Christian leaders to reflect upon these same statements in such radically different ways. An example of a twentieth-century ethical situation is Martin Luther King, Jr.'s campaign of civil disobedience which appeared to be in direct contradiction to the ethical prescriptions in Romans 113 and 1 Peter 2:13-17, which mandate unqualified Christian obedience of government. Blount urges African American Christians to continually reevaluate the ethical principles established for first-century biblical communities in light of the novel circumstances that prevail today. In so doing, African Americans will be giving flesh to the inspirational whisper of the New Testament.
Abingdon Press, 9780687085897, 236pp.
Publication Date: November 1, 2001