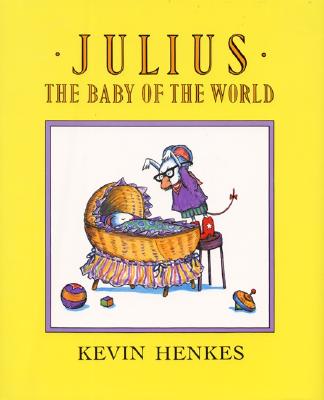 Julius, the Baby of the World (Hardcover)
Greenwillow Books, 9780688089436, 32pp.
Publication Date: September 24, 1990
Description
The riotously funny Lilly, last seen in Chester's Way (Greenwillow), thinks her new baby brother, Julius, is disgusting -- if he was a number, he would be zero. But when Cousin Garland dares to criticize Julius, Lilly bullies her into loudly admiring Julius as the baby of the world.
"Julius is the baby of the world," said his parents. But Lilly, his older sister, disagreed. She thought he was disgusting. She hoped he would go away. But he didn't. He stayed and stayed and stayed. Nothing her parents said or did could change Lilly's mind about Julius. But when Cousin Garland had a thing or two to say about the situation, Lilly had a change of heart.
Advertisement