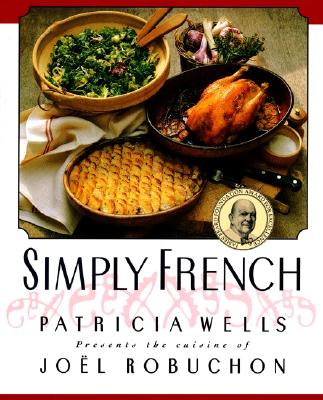 Simply French (Paperback)
William Morrow Cookbooks, 9780688143565, 368pp.
Publication Date: October 25, 1995
* Individual store prices may vary.
Description
How can a good cook become a great cook? It's all in the details.
Becoming a good cook means learning principles that will last you a lifetime in the kitchen; with Simply French, you will never cook the same way again.
Knowing when to season and how
Appreciating the simple process of reducing a sauce
Allowing meats and poultry to rest so they release maximum flavor
The simple art of straining a sauce for a refined condensed flavor
Knowing why dried herbs are no substitute for fresh
In Simply French acclaimed food critic and best-selling author of Trattoria Patricia Wells works side by side with award-winning French chef Joel Robuchon to distill the best of the French table for the American cook. Among the 125 exciting recipes youll find in Simply French are Potatoes "Chanteduc," a perfect Roast Chicken, Beef Tenderloin Roasted in Herb-Infused Salt Crust, Marbleized Chocolate Wafers, and Cinnamon-Chocolate Mousse.
About the Author
Patricia Wells is a journalist, author, and teacher who runs the popular cooking school At Home with Patricia Wells in Paris and Provence. She has won four James Beard Awards and the French government has honored her as a Chevalier de l'Ordre des Arts et des Lettres, recognizing her contribution to French culture. A former New York Times reporter, she is the only foreigner and the only woman to serve as restaurant critic for a major French publication, L'Express. She served as the global restaurant critic for the International Herald Tribune for more than twenty-five years. She lives in Paris and Provence with her husband, Walter Wells.
or
Not Currently Available for Direct Purchase